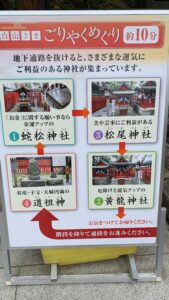 On the left side of the main shrine worship hall of Hakusan Shrine,
There is a conspicuous sign that says "Goriyaku Meguri".
It seems that the Snake Pine Shrine, Matsuo Shrine, Yellow Dragon Shrine, Dōsōjin ,the Four Gods are in the back.
Let's go now.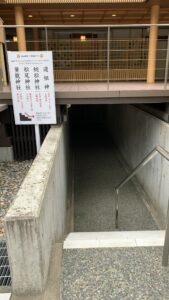 I descend the stairs leading to the semi-basement.
I love diving into such a dimly lit place.
Japan in an old story, I loved Omusubi Rollin.
For those who like Omusubi Rollin, this place is a recommendation.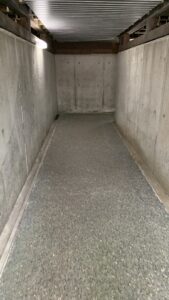 The image above looks quite bright because it was a flash shot,
It's actually darker.
However, there is a light with a sensor, so rest assured that it is not so dark that you can not see your feet.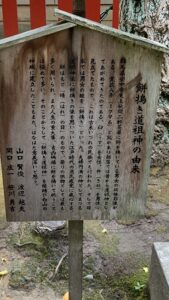 Exit through the underpass to the surface.
You can see the Mochi Squeezing Taoist God.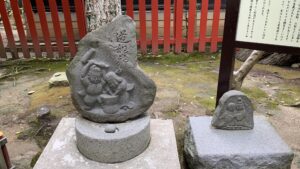 There are two stone Buddhas with the motif of a couple of gods making rice cakes.
It is said that this stone Buddha is the god of birth and child-rearing.
This stone Buddha is lovely.
On the day I visited, a man seriously held hands in front of this Taoist God for a long time.