Hello.
After Obon, I had a day off and went on an excursion during that time.
My destination was Aizu in Fukushima Prefecture.
Actually, I wanted to go to Tsuruga Castle, Sazaedo and Iimoriyama Mountain,
I had to give up due to time constraints.
It's just a small part of the trip,
I will write about it on my blog and look back on my travels.
The first place to arrive was Aizuwakamatsu.
There is such an object in JR Aizuwakamatsu Station.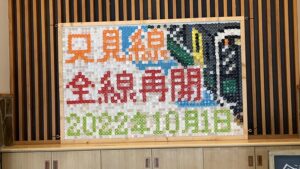 The scheduled resumption date of the entire Tadami Line is October 1, 2022.
We can't wait to reopen.
If the front line opens, it will be good to travel to Aizu by train.
There is also a bus terminal in front of the station.
There is a rest area and a souvenir shop.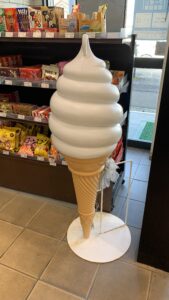 There are also buses that tour the city's sightseeing spots from here.
There is no image, but three types of sightseeing courses were introduced.
Unfortunately, because of the bullet tour this time, I could not go to the recommended sightseeing spots,
Instead, I took a short walk in front of Aizuwakamatsu Station.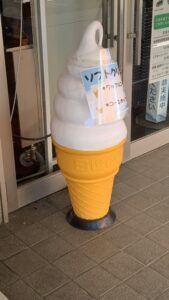 I bought a drink at a supermarket called pivot in front of the station and rehydrated before walking.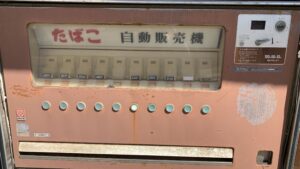 Such a retro cute cigarette vending machine!
There was also a cute clog shop.Was it a shop with the name karacoro?
It's a shame there are no images, but it was cute anyway.
It was Kitakata who used the catchphrase " the city of Storehouse ".
I thought that not only Kitakata but also the Aizu region in general has a lot of Storehouse.
Anyway, I see Storehouse everywhere.
A storehouse is like a treasure trove of rich people, isn't it?
I vaguely wondered if Aizu was actually a region with many advanced levels.
To be continued.