After successfully completing the visit, I took a walk around the temple.
Perhaps because of the fire, I felt that the atmosphere was different from before.
It wasn't that it was good or bad, but I thought it had changed.
A large keyaki tree for the construction of the temple was stored on the site.
By the way, Isasumi Shrine is said to be Ichinomiya of Iwashiro Province.
In Niigata, it is a shrine in a position similar to Yahiko Shrine.
Given that even shrines of this class have not been completely rebuilt,
I was extra worried that the management of religious corporations was also unexpectedly strict.
Looking at Google Maps on the smartphone,
There seems to be an iris garden adjacent to the shrine, so I headed there.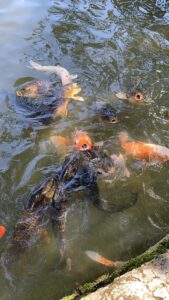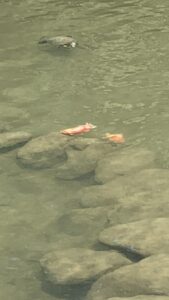 There were many colorful carp swimming in the pond.
The shop also seems to sell carp bait.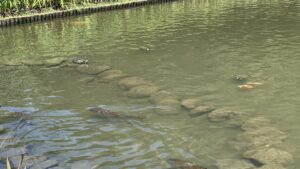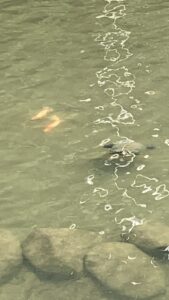 Not only carp, but also turtles gracefully dry their shells and swim.
When I visited, it was not the time of the iris season,
It was a healing spot where I can rest my mind just by watching the flow of water.
By the way, the worrisome ↓ is adjacent to the iris garden.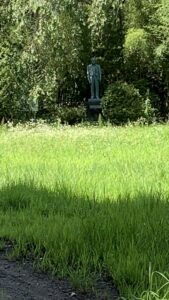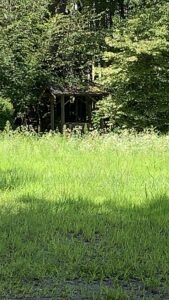 It was a long time ago, but I think that the last time I came, there was no Ayame-garden,
Maybe this is also a misremembering.
I can't help but feel like there was a Ikkyu sign and a ring toss around here.
Continues